Rewound Radio
It`s not how old it is... It`s how GOOD it is!

Click HERE

-or-

Click The Music Note!!

Other ways to listen:
Windows Media Player, click
here
Slow Internet Connection, click here
Tune in App for your smart phone, Rewound Radio link here
Smart TV, click here
Additional links click here
Click here for the Direct Rewound Radio Studio Request Line!



Currently Playing ...
Rewound Radio Live - Bob Radil
Previous Songs
Moody Blues - Steppin' In A Slide Zone
Ronettes - Best Part of Breaking Up
Neil Diamond - Cracklin' Rose
WABC Rewound Is Coming Memorial Day Weekend!

Three Days of Authentic Musicradio WABC Shows May 28, 29 and 30!
Rewound Radio
More Than Just The Best Music!
(all times U.S. Eastern)

The History of Rock and Roll with Gary Theroux
Weekdays at 10AM, 3PM and 9PM

The Sixties and Seventies Show LIVE with Bob Radil
Friday nights at 6PM
The Rewound Radio DJ Hall of Fame produced by John Troll
Saturdays at 12 Noon
Rewound Radio LIVE with Allan Sniffen
Saturday afternoons at 3PM
That Thing with Rich Appel LIVE
Sunday nights at 6PM

It's not how old it is... It's how GOOD it is!
And... it keeps getting better!
This Year's I.R.S.!
Where did your songs finish?


The 2016 IRS 1040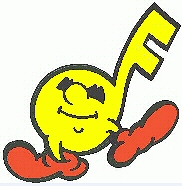 Facebook links!

Rewound Radio
That Thing With Rich Appel
The Sixties and Seventies Show With Bob Radil

New York Radio Message Board


Oldies Message Board
Rewound Radio...
Dedicated to preserving the sound of classic Top 40 Radio!
Rewound Radio is a nonprofit association under Section 501(c) (3) of the IRS Code.
Music royalty payments are made as such to: